Insulation and Disinfection
Protecting the Health and Performance of Your Home
As the most trusted home performance experts in Phoenix, we understand that the comfort and safety of your family is a top priority — which is why we don't stop at just providing the best HVAC and plumbing services available. We make sure you can breathe easier with services such as duct cleaning and complete home disinfection, as well as duct sealing, adding radiant barriers and attic insulation and ventilation improvements.
If your AC is working fine but your house isn't cooling properly, your allergies have begun to act up or you want to make sure any viruses (including COVID-19) haven't taken up residence in your home, give us a call and let us earn your business by protecting the comfort and health of your family in a way no other company in the Valley can.
Always Come Home to Comfort
Precision's Home Performance Services Include:
Energy Efficiency Evaluations
Air Duct Cleaning
Duct Sealing
Home Insulation
Attic Insulation
Attic Ventilation
Radiant Barrier
Pure Home by Precision – Total Home Disinfection
Protecting the Health and Performance of Your Home
Home Performance Services
Attic Insulation
---
Insufficient insulation can lead to warm spots in the home and cause a HUGE strain on your AC unit. The experts at Precision Air & Plumbing can help.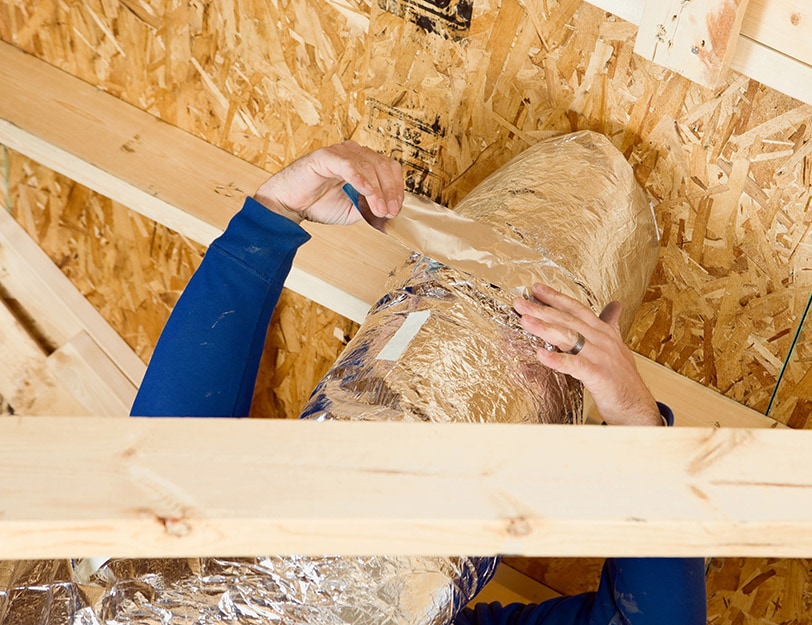 Attic Ventilation
---
At Precision Air & Plumbing, we're dedicated to helping you lower your energy costs and keep your home comfortable all year long, which is exactly what a passive attic vent will do.
Radiant Barrier
---
When you contact Precision Air & Plumbing to help keep you cool in the summer, we can do more than just service your AC. We can also help prevent your attic from becoming super-heated—with the help of the best radiant barrier Phoenix has to offer.
What Our Customers Are Saying About Us
Marc Rezzonico
Precision Air & Plumbing is ALL-PRO in my book. They have been our Go-To HVAC Team for many years now.
4.5 Star Rating
With 1000+ reviews
4.6 Star Rating
With 350+ reviews
Andrew Burkhart
Precision Air and Plumbing is a wonderful company to work with! They are very experienced and professional. They have helped us in our home for many years via a/c service and air duct cleaning.
Kingsley Evans
Precision Air is a company of integrity. I signed up with them August 1st, 2019 for their AC maintenance plan for 2 years... Someone from their office called me a week ago to set up their yearly maintenance visit. SO GRATEFUL.
Jeff Stanczak 
He did a great job; professional and knowledgeable! Kalin is the technician's name and Precision Air and Plumbing should take a bow for hiring such an invaluable employee!!!
We're Here to Protect Your Comfort
How Can We Help You Today?