Protecting Your Comfort
Water Heater Repair & Replacement
When it's time to replace or repair your water heater, trust the experts at Precision to protect your comfort with superior service, the best brands and professional installation. Whether your water heater is gas or electric, we're here for you 24 hours a day, 7 days a week.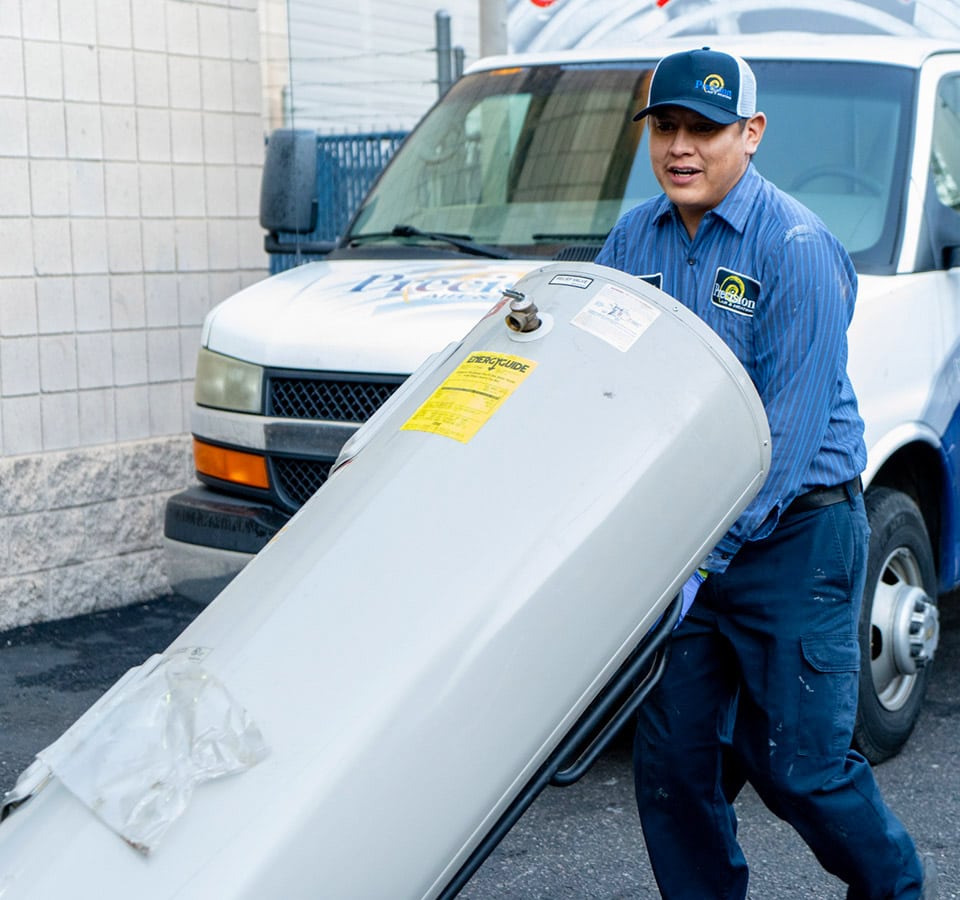 Signs It's Time to Replace Your Water Heater
The water heater in your home has a life expectancy of 8-12 years. You may begin to hear knocking sounds coming from your water heater before it fails. These noises are caused by mineral deposits that have built up inside the heater. Leaking is also a common sign of impending failure. But, it's possible you won't even notice anything is wrong until it's too late. The professionals at Precision are here to diagnose and fix any issues before the unit fails, or replace it to give you peace of mind. And if your water heater has already failed, we'll be here 24/7 to get it replaced or repaired as quickly as possible.
What Our Customers Are Saying About Us
Marc Rezzonico
Precision Air & Plumbing is ALL-PRO in my book. They have been our Go-To HVAC Team for many years now.
4.5 Star Rating
With 1000+ reviews
4.6 Star Rating
With 350+ reviews
Andrew Burkhart
Precision Air and Plumbing is a wonderful company to work with! They are very experienced and professional. They have helped us in our home for many years via a/c service and air duct cleaning.
Kingsley Evans
Precision Air is a company of integrity. I signed up with them August 1st, 2019 for their AC maintenance plan for 2 years... Someone from their office called me a week ago to set up their yearly maintenance visit. SO GRATEFUL.
Jeff Stanczak 
He did a great job; professional and knowledgeable! Kalin is the technician's name and Precision Air and Plumbing should take a bow for hiring such an invaluable employee!!!
We're Here to Protect Your Comfort
How Can We Help You Today?