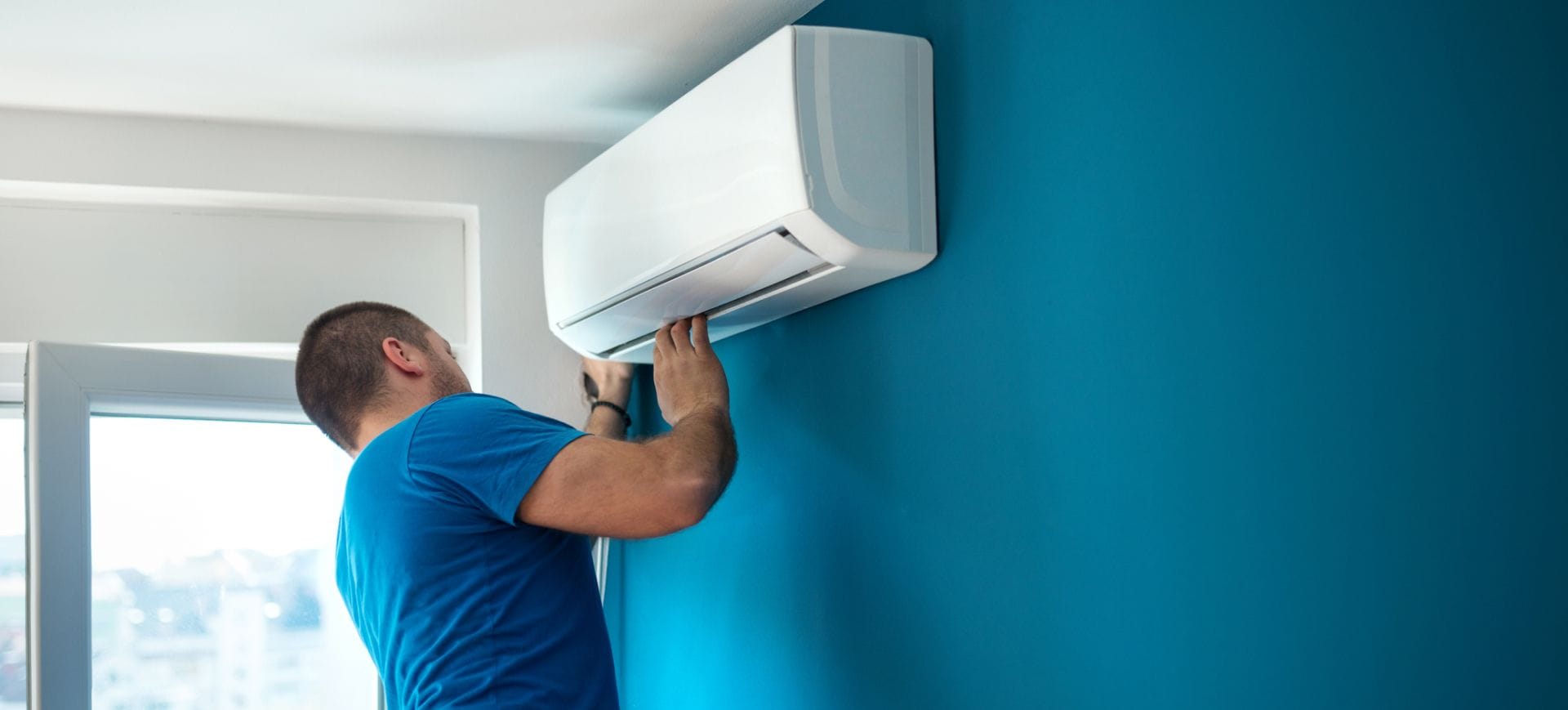 Most Reliable AC Installation Company in Phoenix
Installing an air conditioning unit is no simple task, but you can count on us to go above and beyond just AC installation. At Precision Air & Plumbing we will examine the setup of your household to properly design an HVAC system that will give you the best output and value for your money.
When you work with us, you'll get the correct AC size to make your space cool and comfortable while ensuring energy efficiency.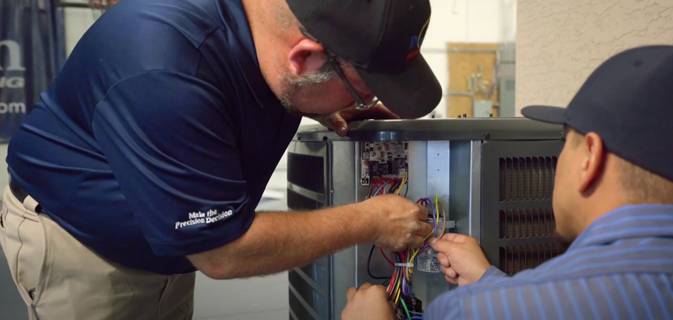 Schedule an Appointment with Precision
Fill out the form to schedule your appointment online or
call 602-349-6922 for immediate assistance.
"*" indicates required fields
Precision AC/Heating System Tune-Up
Just $85!
24-Month
No Interest + No Payment
Financing Available*
Bigger is not always the better choice because too much capacity can cause the unit to cycle on and off, which ends up wasting too much energy. Our certified technicians will guide you to pick the right AC unit and ensure it is installed right the first time. We will sit down with you to know what you need, then proceed with the following:
Review the comfort level of every room
Estimate and recommend the AC size that is optimal for your infrastructure
Check options to improve indoor air quality, such as air filters, humidifiers, etc.
Offer top quality brand options with affordable pricing
With everything conveniently laid out for you, we are the best choice when it comes to installing an air conditioning unit in Phoenix. Our experts also provide exceptional repair and maintenance services. Contact us today and experience the top-tier customer service and installation that Precision is known for.
Make the Precision Decision™
When You Choose Precision Air & Plumbing, You're Guaranteed:
NO WEEKEND FEES
NO ADDITIONAL TRIP CHARGES
NO ADDITIONAL DIAGNOSTIC FEES
SERVICE FEE WAIVED WITH REPAIR
NATE-CERTIFIED TECHNICIANS
---
Schedule an appointment with us if you want a precise assessment for installing an air conditioner – making the whole process easy and smooth for you. You will be amazed how your home's temperature and comfort levels will improve once your AC is installed. There is also no need to worry about your air conditioner breaking down in the middle of the night or during holidays, for we will be there to fix any AC problem you may have through our emergency service. Our certified technicians are trained and equipped with skills to handle most brands of air conditioning systems.
You know you made the Precision decision when you work with us, for we are the top-ranking HVAC company in Phoenix. Whatever difficulties you may encounter when selecting and installing an AC unit, we are available 24/7 to help you out with the procedure. Give us a call right now, and we will be more than happy to provide a FREE second opinion for installing an AC.
We Are Your Trusted AC Installation Pros
Precision Air & Plumbing is a trusted name in AC installation. We have built a reputation in this industry thanks to these qualities:
Experienced – The Precision Air & Plumbing team has years of experience under our belts. You can be confident that we know the best way to ensure your AC installation is done safely.
Trustworthy – When the temperature rises, waiting for installation experts to come can be frustrating. But that won't be a problem if you choose us. Our experts will arrive on time all the time. So, if your time is gold, book our AC installation service.
Highly-Skilled – Precision Air & Plumbing only employs skilled professionals. They will have the air conditioner installed and working before you know it. All you have to do is sit back and enjoy.
Flexible – We understand that everyone follows different work schedules, so we made booking our AC installation service easy. You can contact our team anytime if you require immediate assistance. We will arrive at a time that works for you!.
Give us a call right now if you want convenient and quick air conditioner installation. Schedule an appointment with us to install an AC unit and experience cool comfort like never before.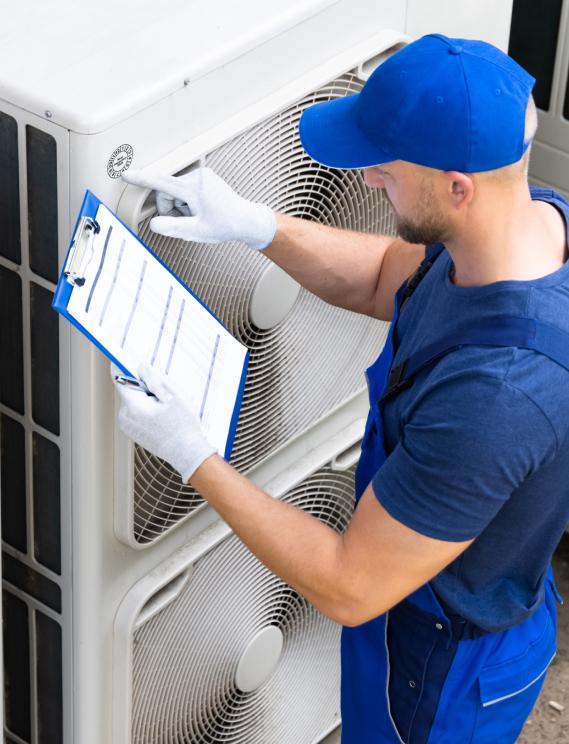 Precision Air & Plumbing is a full-service HVAC company ranked #1 in Phoenix and proudly stands behind our work, promising you 100% customer satisfaction. "Make the Precision Decision™" right now if you need professional help installing an AC unit. We look forward to improving the comfort level of your homes in Litchfield Park, Mesa, Avondale, Peoria, Phoenix, Chandler, Scottsdale, Sun Lakes, Gilbert, Surprise, Glendale, Tempe, Goodyear, and other surrounding areas.
When you want to install an air conditioner for your home, work with Phoenix's AC Installation Specialists to Improve Your Comfort
Our team of skilled professionals is always ready and available to help you get the air conditioner that provides the best value. If you are having trouble finding the right type of cooling system, give us a call and we will provide a FREE estimate. We are the top choice for AC installation and other HVAC-related services because we partner only with industry leaders to provide top-quality products at affordable prices.
What size or capacity will be compatible with your air conditioning needs? You can determine the unit capacity by considering many factors like your location, climate, humidity, wall insulation, number of windows, etc. Our HVAC specialists help assess your whole setup and provide options that will guide you to a well-informed decision about your air conditioning system.
The durability of air conditioners is outstanding for they can keep running despite incurring some damage. However, don't allow complacency to get to you – always have the AC unit under regular maintenance checks. Preventive maintenance is accessible and affordable. Most manufacturers also recommend that you keep your unit well-maintained. Give us a call right now so you can look at options for a maintenance plan where you get everything you need!
We implement regular inspections to accommodate your availability or schedule. Additionally, we offer discounts for labor or air conditioning unit parts.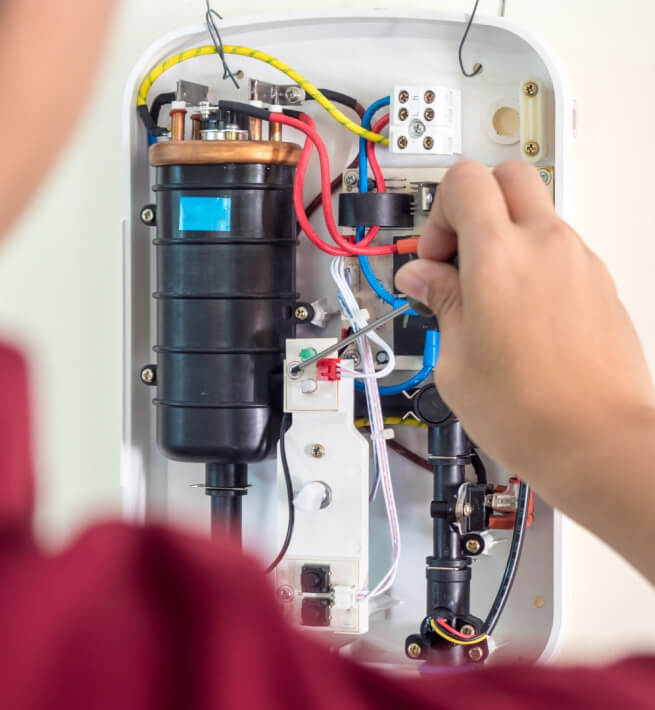 Testimonials & Reviews
See what our customers have to say
I wanted to make sure my air conditioner was ready for summer. Fernando came out and made sure my unit was tip top. He was friendly, professional and not a sales man. Thanks Fernando!

Colin and Andrea were incredibly professional and knowledgeable. They did a great job representing the company. We will definitely contact them again for any HVAC needs that arise.

We woke up in the middle of the nite on memorial day to a hot house. I called precision at 6am and they were here before noon. Simple problem fixed, cool house. I love these guys!

Thank you Ray at Precision Air...the compressor on our AC went out last night and the house was HOT. This morning Ray was there to replace the compressor and had us feeling the cool air again in no time. Great customer service...quick response time and friendly from the first call until the repair was completed. Ray even offered to clean the filters! Thank you!!
I'm so glad I called Precision for my annual AC checkup!! Austin was professional, super friendly and answered all my questions. I've had more bad experiences with AC companies here in the valley than good ones. Precision Air will have all my hvac business going forward!! Thanks for being a reputable and honest company!!!

He did a great job; professional and knowledgeable! Kalin is the technician's name and Precision Air and Plumbing should take a bow for hiring such an invaluable employee!!!

Precision Air is a company of integrity. I signed up with them August 1st, 2019 for their AC maintenance plan for 2 years... Someone from their office called me a week ago to set up their yearly maintenance visit. SO GRATEFUL.

Precision Air and Plumbing is a wonderful company to work with! They are very experienced and professional. They have helped us in our home for many years via a/c service and air duct cleaning.

It was time to replace our AC, and so our choice was Precision Air, as we've been with them for over 20 years. Teman & Julian did an excellent job on the installation today, arriving on time.