Sewer Line Repair
Sewer lines are a vital but often neglected aspect in most homes until something goes wrong. From clogs to cracks, these underground pipes can wreak havoc on your property and wallet if left unaddressed. If you're a homeowner dealing with a pesky sewer line issue, don't despair! Precision Air & Plumbing is your perfect partner for professional sewer line repair.
We are your one-stop shop for high-quality sewer line solutions, no matter how big or small the issue. Our expert technicians are equipped with the latest tools and techniques to diagnose and repair problems quickly and effectively. We offer superior service and quality workmanship, making us the leading provider of sewer line repair services in Arizona.
At Precision Air & Plumbing, we understand how frustrating sewer line problems can be, which is why we pride ourselves on delivering top-notch service that you can trust. Don't let a sewer line issue disrupt your daily routine - Make the Precision Decision™ today!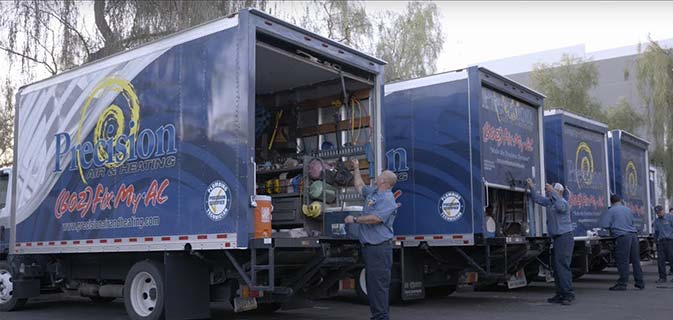 "*" indicates required fields
Common Signs of Sewer Line Issues
If you suspect you may be experiencing a sewer line problem, addressing it as soon as possible allows you to prevent further damage to your plumbing system.
Here are some common signs of sewer line issues to watch out for:
Gurgling Noises from Toilets
If you hear gurgling noises from your toilets, this may indicate a sewer line issue. Air bubbles may be causing this strange noise, suggesting a clog or other problem.
Too Much or Less Water in Toilets
If your toilets are experiencing fluctuations in water levels, this could be a sign of a sewer line issue. A clog or other issue in the sewer line can cause water to back up into your toilets, leading to these fluctuations.
Bathtub Drain Failure
A clog or other problem in the sewer line can cause water to back up into your bathtub drain, preventing it from draining properly.
Sewage Backup
Sewage backups can pose a health hazard and should be addressed immediately by a professional plumbing service provider.
Foul Odor
A foul odor from your sewer line may indicate a sewer line issue. It is caused by sewer gas escaping from the sewer line and can be dangerous if left unaddressed.
Puddles of Water around Sewer Lines
If you notice puddles of water around your sewer lines, there may be a leak in the sewer line or other problems.
What Causes Sewer Line Problems
A variety of factors can cause sewer line problems. Understanding the cause of the issue can help you take preventative measures to protect your sewer system.
Here are some of the most common causes of sewer line problems:
Damaged or Cracked Pipes
Over time, sewer pipes can become damaged or cracked due to tree roots, shifting soil, or age. This can cause leaks, clogs, or even complete sewer line failure.
Sewer Blockage
Sewer blockages can occur because of flushing items down the toilet, pouring grease down the drain, or debris that accumulates over time.
Corroded Pipes
Corrosion of sewer pipes can occur due to exposure to harsh chemicals or acidic substances in the sewage, leading to pipe deterioration and collapse.
Poor Installation
Improper sewer line installation can also be a cause of sewer line problems. If the sewer line is not installed correctly, it can cause leaks or other issues, leading to damage over time.
Shifting Soil
If the soil around your sewer line shifts for some reason, it can cause damage to the pipes. This can lead to leaks or even complete sewer line failure.
Other Factors
Other factors contributing to sewer line problems include weather events such as freezing temperatures, earthquakes, and natural disasters.
Popular Solutions to Broken Sewer Lines
The good news for Arizona property owners is that we offer various solutions to broken sewer line problems. Here are some of the most popular ones:
Pipe Relining: Pipe relining is a cost-effective and efficient solution for fixing broken sewer pipes. It involves inserting a flexible resin lining into the damaged pipe and curing it, effectively creating a new, durable pipe within the old one.
Preventive Pipe Maintenance: Preventive maintenance is another popular solution for broken sewer lines. Regular cleaning and inspection can help prevent blockages and identify potential issues before they become major problems.
Burst Pipe Hydraulic Replacement: In some cases, a burst pipe may need to be replaced entirely. This can be done using a hydraulic replacement method, which involves using a hydraulic winch to pull a new pipe through the old pipe.
Trenchless Sewer Repair: Trenchless sewer repair is a method of repairing broken sewer lines without excavation. It involves using specialized equipment to create a new, seamless pipe within the old one.
Pipe Bursting: Pipe bursting is a sewer repair method that involves breaking apart the old pipe and pulling a new one through the space created. This can be a good solution for older pipes that are brittle or difficult to access.
Let Us Handle Your Sewer Line Repair Needs!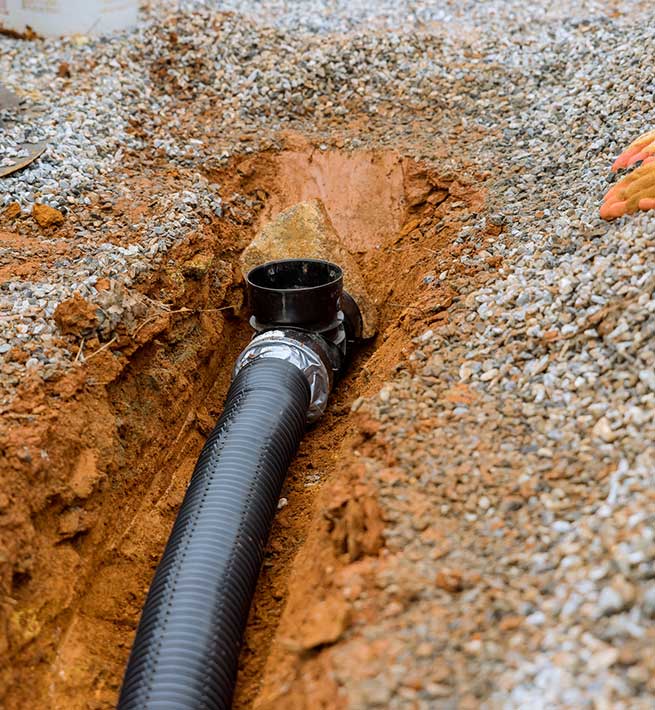 If you're experiencing sewer line issues, Precision Air & Plumbing is here to help. With our experienced technicians and top-of-the-line equipment, we can diagnose and repair any issues with your sewer lines quickly and efficiently.
We pride ourselves on our commitment to quality and customer service. We've been voted AZ's Best, and our 100% money-back guarantee ensures you can trust us to get the job done right.
Don't let sewer line issues disrupt your daily life. Contact us today for a hassle-free sewer line repair experience with Precision Air & Plumbing - Your one-stop solution for all your plumbing needs!"
Testimonials & Reviews
See what our customers have to say
I wanted to make sure my air conditioner was ready for summer. Fernando came out and made sure my unit was tip top. He was friendly, professional and not a sales man. Thanks Fernando!

Colin and Andrea were incredibly professional and knowledgeable. They did a great job representing the company. We will definitely contact them again for any HVAC needs that arise.

We woke up in the middle of the nite on memorial day to a hot house. I called precision at 6am and they were here before noon. Simple problem fixed, cool house. I love these guys!

Thank you Ray at Precision Air...the compressor on our AC went out last night and the house was HOT. This morning Ray was there to replace the compressor and had us feeling the cool air again in no time. Great customer service...quick response time and friendly from the first call until the repair was completed. Ray even offered to clean the filters! Thank you!!
I'm so glad I called Precision for my annual AC checkup!! Austin was professional, super friendly and answered all my questions. I've had more bad experiences with AC companies here in the valley than good ones. Precision Air will have all my hvac business going forward!! Thanks for being a reputable and honest company!!!

He did a great job; professional and knowledgeable! Kalin is the technician's name and Precision Air and Plumbing should take a bow for hiring such an invaluable employee!!!

Precision Air is a company of integrity. I signed up with them August 1st, 2019 for their AC maintenance plan for 2 years... Someone from their office called me a week ago to set up their yearly maintenance visit. SO GRATEFUL.

Precision Air and Plumbing is a wonderful company to work with! They are very experienced and professional. They have helped us in our home for many years via a/c service and air duct cleaning.

It was time to replace our AC, and so our choice was Precision Air, as we've been with them for over 20 years. Teman & Julian did an excellent job on the installation today, arriving on time.