Attic Insulation
STAY COOLER

in the

SUMMER

and

WARMER

in the

WINTER

.

SAVE MONEY

.

The number one way to save money on energy costs is by ensuring that you have proper attic insulation. In the past, just about anything was used to keep moisture and cold air out of your home. In Arizona, many homes are severely under insulated considering the harsh summer heat. EPA recommends an R value of 49 here in the desert and most homes don't even come close to this.

Low insulation can lead to warm spots in the home and cause a HUGE strain on your A/C unit as it forces your AC to run longer cycles R value. With Precision Air, the process of insulating a home has become almost a science.
"*" indicates required fields
What are the benefits of Attic Insulation?
Innovation in insulation means, unless your home is brand new, you're not being protected as well as you could be. But installing attic insulation is no small task, even for a company that delivers the best home insulation in Phoenix. Since we never stop educating ourselves on the latest techniques and products available, we're confident in our ability to guide you toward the most money and energy saving options available for your comfort and budget... always with the best customer service in town.
Energy Star Partner recommended
A/C will run less & cycle less
Proper density of insulation applied will reduce thermal penetration into living area
Hot & cold spots eliminated
Installed correctly, insulation will hold comfort air in home longer
Greenguard certified
When it comes to installing attic insulation
The method in which insulation is installed has changed over the years incorporating R-factors to different materials. The higher the R-value the better insulated the home will be. Again, in Arizona, EPA recommends R-49 value.
Installing attic insulation is no little task, even for a company that delivers the best home insulation Phoenix can provide. Precision Air & Plumbing takes pride in their ability to assist you in choosing the type of insulation that is going to ensure that you will save the most money on energy costs and improve the comfort of your home.
Not only does Precision Air & Plumbing offer the highest quality in attic insulation, they have the best customer service in town, and the installers are continuously educated. Hire Precision Air & Plumbing, and you'll get the best attic insulation Phoenix has to offer.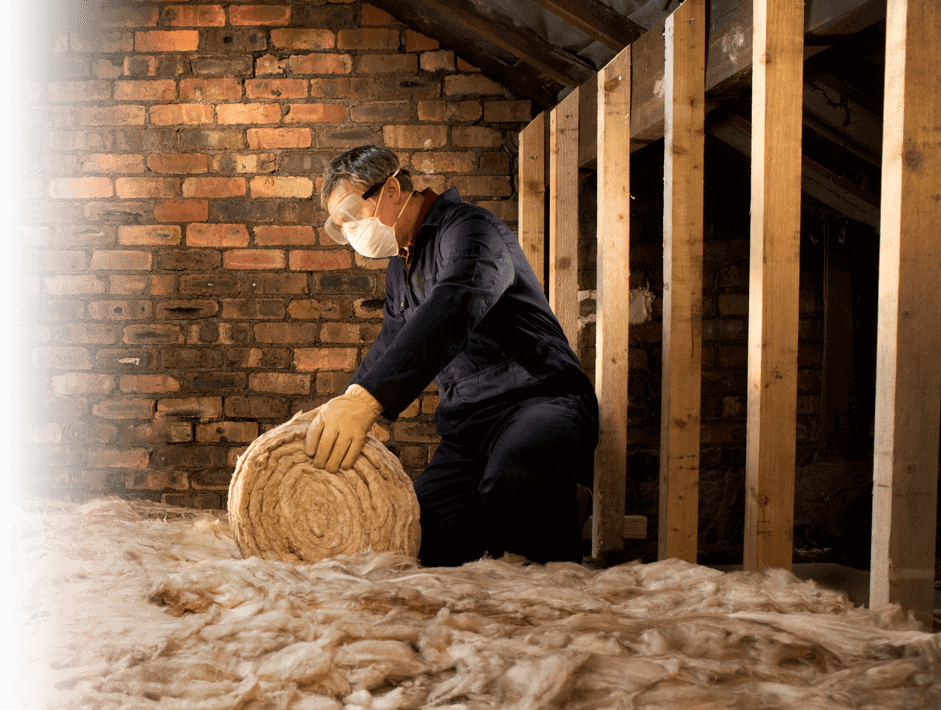 Testimonials & Reviews
See what our customers have to say
I wanted to make sure my air conditioner was ready for summer. Fernando came out and made sure my unit was tip top. He was friendly, professional and not a sales man. Thanks Fernando!

Colin and Andrea were incredibly professional and knowledgeable. They did a great job representing the company. We will definitely contact them again for any HVAC needs that arise.

We woke up in the middle of the nite on memorial day to a hot house. I called precision at 6am and they were here before noon. Simple problem fixed, cool house. I love these guys!

Thank you Ray at Precision Air...the compressor on our AC went out last night and the house was HOT. This morning Ray was there to replace the compressor and had us feeling the cool air again in no time. Great customer service...quick response time and friendly from the first call until the repair was completed. Ray even offered to clean the filters! Thank you!!
I'm so glad I called Precision for my annual AC checkup!! Austin was professional, super friendly and answered all my questions. I've had more bad experiences with AC companies here in the valley than good ones. Precision Air will have all my hvac business going forward!! Thanks for being a reputable and honest company!!!

He did a great job; professional and knowledgeable! Kalin is the technician's name and Precision Air and Plumbing should take a bow for hiring such an invaluable employee!!!

Precision Air is a company of integrity. I signed up with them August 1st, 2019 for their AC maintenance plan for 2 years... Someone from their office called me a week ago to set up their yearly maintenance visit. SO GRATEFUL.

Precision Air and Plumbing is a wonderful company to work with! They are very experienced and professional. They have helped us in our home for many years via a/c service and air duct cleaning.

It was time to replace our AC, and so our choice was Precision Air, as we've been with them for over 20 years. Teman & Julian did an excellent job on the installation today, arriving on time.